The Comprehensive Guide to Finding the Best Wig Supplier for You
Wigs have become increasingly popular in recent years, not only for people who suffer from hair loss but also for those who want to switch up their hairstyle without making any permanent changes. However, finding the right wig supplier can be a challenging task. With so many options available, it can be overwhelming to decide where to purchase your wig. In this comprehensive guide, we will provide you with the information you need to find the best wig supplier for you.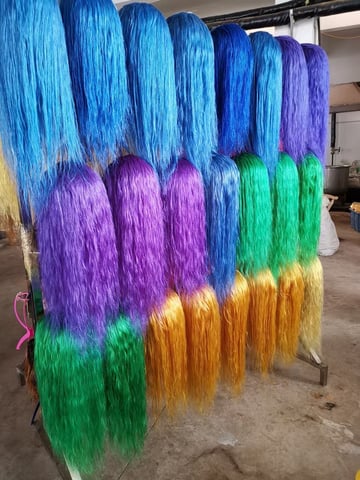 Research and Recommendations
The first step in finding the best wig supplier is to do your research. You can start by searching for wig suppliers online and reading reviews from previous customers. Look for suppliers that have a large selection of wigs and good customer service. Another great way to find a reputable supplier is to ask for recommendations from friends or family members who have purchased wigs before. They can provide you with their personal experience and recommend a supplier that they trust.
Quality of Wigs
The quality of the wigs is an essential factor to consider when choosing a supplier. You want to make sure that the wigs you are purchasing are made from high-quality materials and are durable. Look for suppliers that use human hair or high-quality synthetic fibers. Human hair wigs are more expensive than synthetic wigs, but they look more natural and can be styled just like your real hair.
Another factor to consider when choosing a wig supplier is the range of wigs they offer. Look for a supplier that has a wide range of styles, colors, and lengths available. A good wig supplier will offer a variety of options that cater to different tastes and preferences.
Learn more: Are You Committing These Wig Errors?(9 Things You NEED to Know)
Customization Options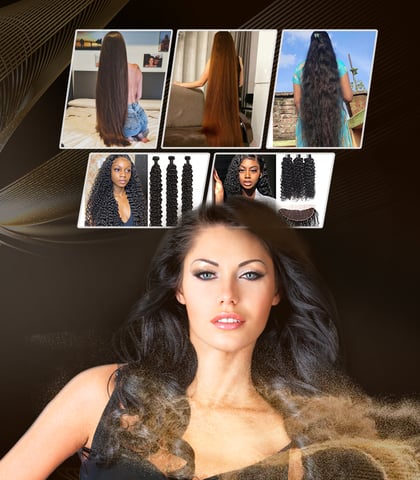 Not everyone's head size or hairline is the same, which is why it's essential to find a supplier that offers customization options. Some suppliers offer customization services, such as altering the wig's size or shape to fit your head better or creating a hairline that matches your natural hairline. Customization options ensure that you get a wig that fits and looks natural on you.
Return and Exchange Policy
Before purchasing a wig, it's important to understand the supplier's return and exchange policy. You want to make sure that you can return or exchange the wig if it doesn't meet your expectations or if it doesn't fit correctly. Look for suppliers that have a clear and fair return and exchange policy.
Price
Price is an important factor to consider when purchasing a wig. Wigs can range in price from a few dollars to thousands of dollars. While it's tempting to opt for a cheaper wig, keep in mind that the quality may not be as good as a more expensive one. However, this doesn't mean that you have to break the bank to get a good quality wig. Look for suppliers that offer wigs at reasonable prices without sacrificing quality.
Good customer service is essential when purchasing a wig. You want to make sure that the supplier you choose has a friendly and knowledgeable customer service team that can help you with any questions or concerns you may have. Look for suppliers that have customer service available through multiple channels, such as phone, email, or chat.
Shipping and Delivery
When purchasing a wig online, it's important to consider the supplier's shipping and delivery options. Look for suppliers that offer fast and reliable shipping, and provide tracking information so that you can keep an eye on your order's progress. Additionally, you want to make sure that the wig is packaged securely to prevent any damage during transport.
Reputation and Trustworthiness
Finally, it's important to consider the supplier's reputation and trustworthiness. Look for suppliers that have a good reputation in the industry and have been in business for a long time. You want to make sure that the supplier you choose is trustworthy and has a good track record of providing high-quality wigs and excellent customer service.
Consider Your Specific Needs
When looking for a wig supplier, it's important to consider your specific needs. Do you have a medical condition that requires a wig? Are you looking for a wig for a special occasion or just for everyday wear? Consider what you need from a wig supplier and make sure that the supplier you choose can provide the type of wig that you need.
Look for Special Deals and Promotions
Some wig suppliers offer special deals and promotions that can help you save money on your purchase. Look for suppliers that offer discounts, free shipping, or other incentives. You may also want to sign up for the supplier's email list to receive notifications of upcoming sales and promotions.
Read the Fine Print
Before purchasing a wig from a supplier, be sure to read the fine print. Make sure that you understand the supplier's policies, such as their return and exchange policy, shipping and delivery options, and any other terms and conditions that may apply.
Finding the best wig supplier for you can be a challenging task, but with the right information, you can make an informed decision. Consider the factors listed above, such as the quality of wigs, range of wigs, customization options, return and exchange policy, price, customer service, shipping and delivery, reputation, and your specific needs. By taking the time to do your research and consider all of your options, you can find a wig supplier that you trust and feel confident purchasing from. Whether you need a wig for medical reasons, special occasions, or just for fun, the right supplier can help you find the perfect wig to suit your needs.
About Clementine
Beijing Clementine International Trade Co., Ltd is a wig trade export company integrating production and sales. Our factory is located in Xuchang city, Henan province, the hometown of wigs in China. We specialize in the production of mid-to-high-end human hair and chemical fiber hair; non-mainstream fashion short hair and fashion wigs; cosplay wigs; elderly wigs; wig accessories, including ponytails, hair packs, bangs, hair pieces, hair bundles, stick hair, etc.
Clementine is featured by exquisite technology, quality assurance and unique service.
Exquisite Technology: Relying on its superb technology, scientific management, innovative attitude, good reputation and high-quality and low-cost products, the company has been well received in many countries and regions including Europe, Africa, the Middle East, the United States, Japan, South Korea and China. It's unanimously recognized and praised by major merchants.
Quality Assurance: Adhering to the tenet of Quality First and Customer First, Clementine establishes a high starting point in the same industry to create a world-renowned trademark and strive to become a leader in the trend of wigs and the creator of high-quality products by starting from brand management and relying on the superior platform of Chinese wigs.
Unique Service: We have always been a leading professional hairdressing supplier in China, and after years of development, we have gained a high reputation worldwide. We provide wigs and packaging customization and wholesale services to the hairdressing industry, as well as drop shipping services for wig retailers.
Clementine has the advantages as bellows:
Craftsmen: More than 100 workers make the wigs by hand to ensure quality.
Factory Area: We have our own factory of over 1000 square meters for making hair products.
International Business Department: We have 35 employees in our international business department.
Various Colors: Our wigs are available in hundreds of different colors and styles to suit every customer's needs.
There is some customer feedback in the following:
"This hair matched my hair perfectly. I ordered 3 bundles and used 2.5 bundles. I set my leave out by flat twisting the front. I should mention this is my second order. My 1st set of bundles lasted me over 6 installs. Worth every dollar spent".
– Marcia
"Extremely happy with the quality of my new hair. Runway curls is now my new go to for natural hair extensions! You got it right! It's a reliable natural hair company!".
– Nadine
Clementine, as an advanced Manufacturer of Hair Bundles, Wigs, Eyelashes in China, is a good choice for your direct source for wigs wholesale and drop shipping. We Are Committed to Building the Best Team to Make Professional Wigs to Support Your Great Hairpiece Business.
For more information, contact us immediately.
TEL: +86 15811308500
Email: [email protected]